What is bus booking software
What are the services provided by the travel development company. They are used in some way. Before the discussion given by the travel development company, we all need to know what effect it has on our lives.
If Agra talks about bus booking software then it is a travel portal. Which gives us the benefit of booking service. Bus booking software can do its work in less time by using Software Travel. Travel portal is also used for other services. You can use it for services like hotel booking, flight booking, etc. Bus software proves beneficial for us. By using the bus booking software, the information of your customer can guide their bus booking services' bus service.
It is a good bus booking tool for travel agency company.
codunite Private Company is a software company. The bus provides the software. Bus booking services are a means of providing services for the operator. With the help of the bus, there are more benefits of bus booking services. It is an online bus booking software. With the help of this software internet, any time software bus booking can be done.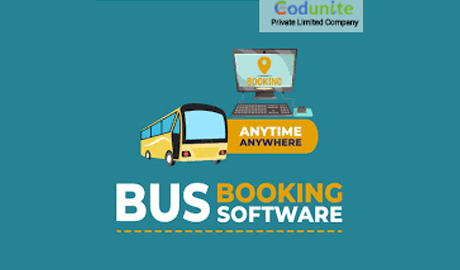 We can do any work and it should be done in a short time, keeping in mind all these things, just the software has been made.
Apart from software, we also provide other services like. ALL MOBILE RECHARGE mobile application, postpaid and prepaid recharge IN mobile, DTH recharge services, data card, utility bill payment via website DTH, data card, landline bills, gas, electricity etc using web panel, mobile application, and offline SMS etc.
This software is very helpful for Business. By using this software, we can save and keep all the other data. It is better to use software in today's online time. With the help of software, it is very easy to run Business.
• You business is open around the clock
• You can maximize reservation
• You get paid quicker
• It is easy to manage your calendar
• Save time
• Removing the bottleneck of phone booking system
• Sales and marketing synergy
• Requires internet access
• A modern approach to booking
• Save money
• Increase profits
• Live tracking
• Bus ratings
• Pay using multiple payment option
• Easy of registration by social media logins/signups
• Get smarter insights into your business
• Payments are easier and faster